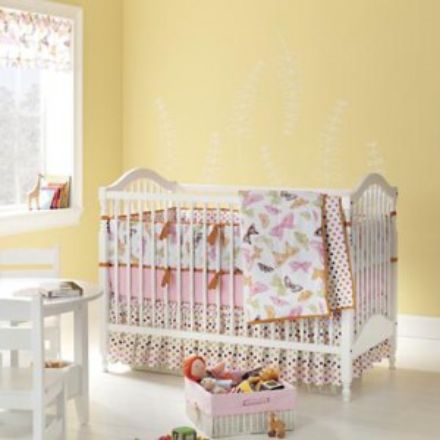 Unless you are absolutely sure of the sex of your unborn baby then don't paint the nursery all pink or all blue. It is amazing how often scan pictures are deceptive and you could be left with a costly and inconvenient decorating problem.
Whatever you buy, think about how long it will actually be in use for. The expensive kit which the baby grows out of after three months is all very well if budget is no problem or you are planning an army of kids but average families may regret these impulse buys.
If you are lost in a world of products you don't understand then seek some good consumer feedback on parenting websites and forums. There is no substitute for real life opinion either so speak to friends with small children and ask them for a list of 'must haves'.
If space is at a premium in baby's room then choose furniture which will grow with the child. Don't go for a changing table with built in baby bath when a chest of drawers with a mat on the top would be a lot more practical.
Think about how you are going to maintain good hygiene and keep everything looking pristine too. When your over excited toddler tips a full jar of sudocrem out on the carpet are you going to be able to remove the stain or would laminate flooring with a washable rug have been a better idea?
Remember how excited everyone in your life is about the imminent new arrival. You are going to get lots of gifts! Either start a list of requested items or ask for cash to put towards bigger things – that way everyone will be happy and you will get exactly what you want. Perfect!
For any advice about a baby mattress, just contact us, we'll be pleased to give you as much advice as we can.
T: 01254 777603
E: info@babymattressesonline.co.uk
W: www.babymattressesonline.co.uk
We found this article & thought it would be great advice for Baby Mattresses Online customers.
7th November 2012, 18:57