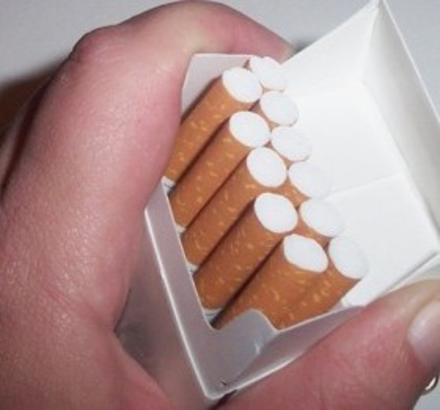 Following on from news that smoking when pregnant can increase a child's odds of developing cancer in later life, scientists are now warning that failure to kick the habit when expecting can damage both mother and baby's thyroid glands.

A new report written by experts at the Royal Devon and Exeter Hospital has concluded that, given that good thyroid function is necessary to maintain a healthy pregnancy, smoking can affect hormonal levels in the glands and thereby lead to complications such as premature birth, low birth weight and impaired brain development.

"We studied the influence of cigarette smoking on thyroid function of two groups of women at different stages of pregnancy - one in the first trimester and the other in the third trimester," lead author Bijay Vaidya stated.

"In both groups we found that smoking during pregnancy is associated with changes in the mothers' thyroid hormone levels."

On the plus side, the study also found that women who quit smoking at the start of their pregnancy were found to have thyroid hormone levels comparable to non-smokers.
For all newborn baby pram mattresses, please see our Pram, crib & moses basket mattress section
16th January 2009, 4:24