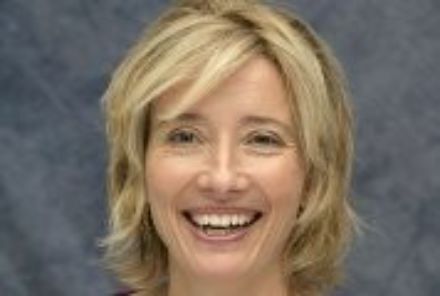 Actress Emma Thompson has spoken openly about her battle with depression.
The 47-year-old star told Easy Living magazine that during her darkest days she felt unable to wash or change her clothes.
Thompson said: "I've certainly been there, in various depressions, when you never wash, and wear the same things all the time."
"It's the sort of depression that doesn't necessarily make you want to kill yourself - you just don't want to be, you want to switch it off and stop."
The actress also spoke about the impact that her increased workload, since the birth of her daughter, has had on her.
"The work I've done since Gaia was born has been quite intense at times, and it fed into a sort of postnatal depression that sent me right off the edge," she said.
"It was hellish after Gaia was born, trying to have another baby through IVF."
"That was terrible - I blamed myself, and no-one could persuade me that it wasn't my fault - and that led to another depression," the actress said.
Thompson's latest film 'Stranger Than Fiction' is currently in Irish cinemas.
6th December 2006, 12:18