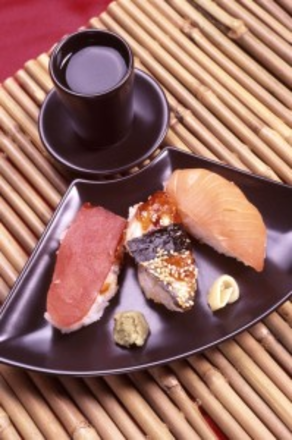 Eating fish during pregnancy can help boost a baby's IQ, a new study has discovered - which is contrary to the evidence of previous investigations.

Until now, the British government has advised pregnant women to avoid shark, swordfish, and marlin and to limit intake of tuna; while in the US mothers-to-be are recommended to limit seafood consumption to 12 ounces a week.

It was thought that traces of methyl mercury in fish could adversely affect the brain of an unborn child.
However, researchers at the University of Bristol have found that far from hindering brain development, eating fish during pregnancy can actually aid its progression in its formative period and beyond.

"We have found that when women had low levels of seafood consumption, the outcome is exactly the opposite of what was assumed by the United States Advisory," Dr Joseph Hibbeln, who led the research, said.

"Unfortunately, the advice appears to have had the unintended consequence of causing harm in a specific developmental domain - verbal development - where protection was intended."
Click here to see our new X-STATIC - the SILVER FIBRE MATTRESS!

Dr Hibbeln and his team found that the children of women who had eaten less than 12 ounces of seafood a week were 28 per cent more likely to have poor communication skills at 18 months than children whose mothers had eaten more fish a week than previously recommended.

They were also 48 per cent more likely to have a "relatively low" verbal IQ at the age of eight.
16th February 2007, 15:50