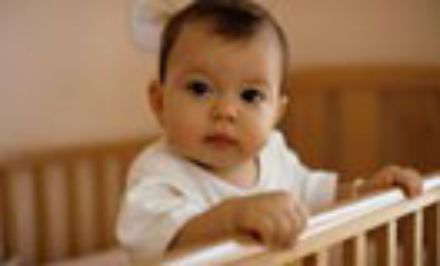 We all want the best for our babies of course.

The most important things we buy for them are initially their pram, car seat and then the cot or crib.

Most of us overlook the mattress that may be hidden away underneath the practical or even designer bedding. However, we at Baby Mattresses Online know that you should pay a lot of attention the mattress your child will be sleeping on. It may be tucked away under the sheets and bedding but it is a vital and very important purchase for your baby.
Any mattress you order from us whether it is under £15 or over £250 is extremely safe for your baby. We will personally vouch for that, backed up by our product certification.
Each and every one of our mattresses are made entirely in Lancashire, England and conform to all relevant British Standards:
BS 7177:1996 - The specification for resistance to the ignition of mattresses, divans and bed bases.
BS 1877-10:1997 - The specification for safety requirements and test methods regarding domestic bedding with specific specification for mattresses and bumpers for children's cots, perambulators and similar domestic articles.
Many of us shop online nowadays, that includes myself. (of course that's why you may be reading this). However, do you really know where the actual product comes from, where it was made, what it is made from?
You may order your baby's or child's mattress online from many very famous brand stores, from Ebay, Amazon etc.and have every confidence in the product when you look at the pictures – but do you really know where it was manufactured? The label may say "made in England" but ask yourself? "Was it made in England?" or was it just assembled & finished off in England? I know of some very respectable companies who have the mattress covers sewn up in the Far East.

Anyhow, if you order your baby mattress from us you can be assured that it is made entirely in the UK. We even invite you to come and visit us at our factory in Lancashire if you want to.

If you are wanting to order a mattress for a new baby, for a pram, a crib, a cradle, a cot, cot bed or even a travel cot – any size or any shape – just contact us. We're sure that we will be able to help with all your bespoke mattress requests whether they may be for spring mattresses, foam mattresses or even natural fibre or organic mattresses.
Kathy – Baby Mattresses Online
24th November 2010, 21:36