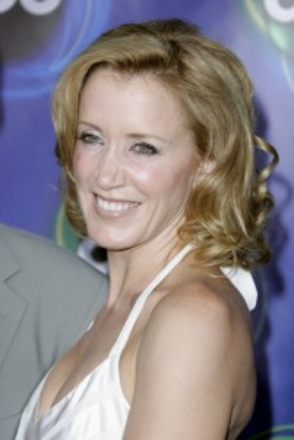 Felicity Huffman, who plays hard-working mum and long suffering wife Lynette in the hit US series Desperate Housewives, has designed a pillow to help mums rest their necks while they are feeding.

Inspired by her own experiences, where she found that her neck ached after feeding her baby or after rocking her daughters to sleep, Felicity invented the Head's Up Pillow which cradles and supports the head and neck.

"Pillows would always slide down, so out of frustration and sleep-deprivation, I pulled out my sewing machine and made myself a pillow that stayed put," she told Modern Mom Magazine (USA)

Although it's only available in America at the moment, if the product proves to be successful it could be shipped over to Europe.

In addition to inventing neck-saving pillows and pursuing an acting career, Felicity has also been working on writing a book with her best friend Patricia Wolfe, entitled A Practical Handbook for the Boyfriend, which provides a detailed and humorous guide for men on how to navigate the minefield that is the female mind.
Click here to see our Maternity Pillows
22nd January 2007, 19:31