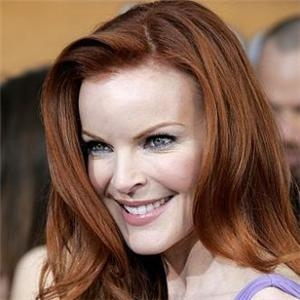 Desperate Housewives star Marcia Cross is refusing to slow down her work life despite the fact that she's pregnant with twins. Marcia confirmed to the world's press earlier this month that she and husband Tom Mahoney were going to be parents.
The red-headed actress, who plays house-proud Bree in the hit US series, has reportedly worked extremely hard on the show and has refused any special treatment from both the cast and the crew.
A show insider told Star: "I think the cast and the show's producers were a little apprehensive on how this was going to work out for Marcia on the set, especially since it's her first pregnancy and she doesn't necessarily know what to expect. But so far, so good!"
"She's on time every morning, she doesn't make a fuss if someone screws up and everyone has to stay on set to re-shoot a scene and stay there for hours," the source continued.
Fellow cast member Eva Longoria has been trying to help Marcia, demanding that the show's executives allow her to take lots of breaks, but Marcia's been "having none of it", insisting to Eva that she's "doing fine".
Originally, sources suggested that the pregnancy would be written into the Desperate Housewives' plot, but Marcia denied those reports this week, telling the magazine: "I'm going to be hiding behind bowls and flowers!"
31st October 2006, 14:14