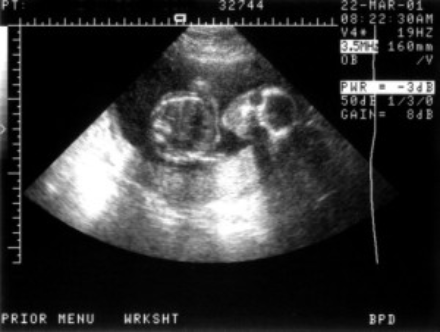 One confused mother-to-be has sparked a debate as to whether or not pregnant mums should be told the sex of their unborn baby, following the news that some maternity wards have denied expectant women the information.

While most experts state that a child's gender can be determined from 20 weeks into the pregnancy, some doctors are reluctant to tell the mother whether their child will be a boy or a girl.

Writing for the Belfast Telegraph, Kate Hilpern said that the debate was being argued across the country, with some trusts citing religious reasons for not telling their patients, with others stating that they simply couldn't be 100% sure of the sex.

A representative of the North West London Hospitals NHS Trust said that it won't inform parents of the sex of their baby "largely because we cannot be 100% sure of the sex and we would not want to cause disappointment to families."

A spokeswoman from West Hertfordshire Hospitals NHS Trust took a more clinical approach, telling the Belfast Telegraph: "The purpose of [the 20-week] ultrasound scan is to date a foetus and check for abnormality. It is not for telling people the sex of their child."

According to Sandra Wheatley, a social psychologist with a special interest in parenting, knowing the gender of the baby can help some parents to bond with it earlier and makes the fact that a new life is growing inside the mum more "real".

"A lot of women say to me - particularly the ones who have an unplanned pregnancy or who have had difficulty conceiving - that they find it very difficult to relate to the fact that this really is a baby, even at the 20-week scan, where it very clearly looks like a baby," she added.

Government guidelines suggest that all hospitals are allowed to tell the parents the gender of their unborn child, though they are not required by law to do so.

12th February 2007, 17:49