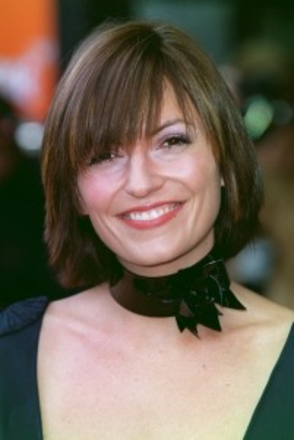 Big Brother presenter Davina McCall has admitted that pregnancy makes her feel sexier and more beautiful, reports claim.

Commenting on being pregnant with her third child with 37-year-old husband Matthew Robertson, the 40-year-old TV personality told the Daily Mirror: "For the first three months I was shattered but after that I felt amazing. I was doing Big Brother and I felt I looked better than I ever had done.

"I did feel sexier - I felt like a goddess with Chester. I don't know if it's boy hormones, if boys make women feel sexier?"

Baby Chester, now 14 months old, joined sisters Holly, six, and Tilly, four.

When asked about any plans to expand her family Davina said: "If I get pregnant it'll be a glorious mistake, but I'm not planning on having any more."

All three of Davina's children were born in the month of September with the star expecting each child during the filming of Big Brothers 2, 4 and 7.

An advocate of home-births, Davina delivered each of her babies at home and gave birth to baby Chester, weighing 10lb 2oz, in a birthing pool with the support of eldest daughter Holly.
Although through a personal shopping service, Davina has bought her childrens' mattress from us........
4th December 2007, 21:39