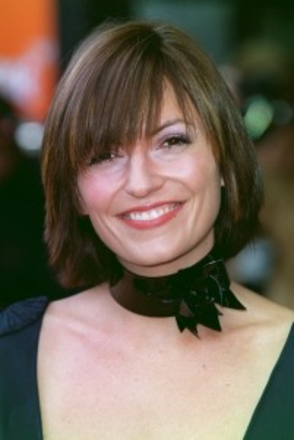 Men and women consider the example of the perfect parent to be something very different. While women champion Davina McCall as the ideal celebrity mother, men have nominated Jordan (Katie Price) as the best mum.

An online poll of 482 people for www.WilkinetBabyCarrier.com also found that opinions differed on the example of an excellent Father. Women chose Brad Pitt while most men designated newly elected Barack Obama as top Dad.

The poll also revealed Marge Simpson is considered to be a better mum than Oscar winning Kate Winslet, Dancing on Ice star Melinda Messenger or singer Charlotte Church. Tony Blair won the accolade of best dad in UK politics, ranking higher than David Cameron and Gordon Brown.

A spokesman for www.WilkinetBabyCarrier.com said, "It's an interesting insight into the kind of person men and women consider to exemplify good parenting. Men see Obama's example of a successful man who's still involved with his family while many women appreciate Davina's positive portrayal of motherhood, and her emphasis on a natural approach."

Davina McCall's is one of the most high profile UK mums. She was heavily pregnant while presenting Big Brother 2, 4 and 7. Her children were born at home and she's backed a campaign to promote home-births.

Katie Price has also had considerable publicity as a parent, especially since her marriage to Peter André. As well as writing a series of children's books she and André also famously named their third child, Princess Tiáamii Crystal Esther Andre.

Brad Pitt's position as top ranked Dad among women might also have something to do with him being considered ideal husband too! He is, however, often seen out and about carrying a child in a baby carrier and has often spoken about his experience of fatherhood in interviews.

Barack Obama spent a long election campaign with wife, Michelle, and daughters, Malia Ann and Natasha, in tow. After being elected he wrote an open letter to his daughters with his hopes and aspirations for them and the country.
A few of the above mentioned have bought their Baby Mattresses from us.
7th March 2009, 5:57