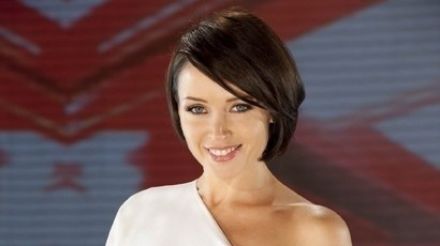 X Factor judge Dannii Minogue has revealed that she will be having an "international baby". The Aussie singer is expecting her first child with partner Kris Smith in July.
She has said that the family will travel between Australia and the UK.
Smith is originally from Manchester and formerly played rugby league for leading clubs including Halifax and Leeds.
Minogue told the Metro: "I'll be having an international baby. It's really important to me that the baby knows both places really well.
"I have lived half my life here now so the child should see both worlds. Besides, daddy is from here and with both love it here."
The popstar admitted that she would not be short of help with the new baby, admitting that her sister Kylie would be on hand.
She said: "Kylie's up for babysitting, I can tell you that much."
Minogue's spokesman has confirmed that the star has not quit The X Factor.
It was reported that the judge would be quitting the show as she would be in Australia having her baby while the auditions took place.
They told Digital Spy: "Dannii has absolutely not quit The X Factor.
"Although she is having her baby at home in Australia, she would very much like to still be a part of the show in some capacity when it returns later this year."
International babies may need a comfortable mattress for their travel cot
25th February 2010, 12:18