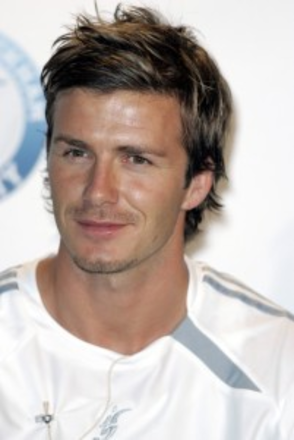 David Beckham has donned tights, a sword and a shiny suit of armour as part of a Disney advertising campaign. The football hero stated that he agreed to the photoshoot because his kids were such big fans of Disney.

Dressed as Prince Philip from Sleeping Beauty, David is seen riding on horseback, waving a large sword aloft and poised to strike fear into the heart of any passing dragon – although its not the sort of thing he usually does of course.

He told USA Today: "I'm the prince and I'm sort of slaying the dragon, which is something I've never done before, obviously."

Devoted dad David confessed that he was a huge fan of Disney as a toddler and now his boys had fallen for the animated charms too.

"I love going to Disney, I'm like a big kid. There were many Disney characters I liked as a kid.

"Now my sons love the Disney characters and it's a big part of their lives, a big part of many children's lives around the world. So to be part of that is an honour and very exciting," enthused David.

Golden Balls is joined by Beyonce, who appears as Alice in Wonderland and Scarlett Johannson, who plays a beautiful Cinderella in the ad campaign, designed to bring families into the Disney theme parks worldwide.

1st February 2007, 13:03