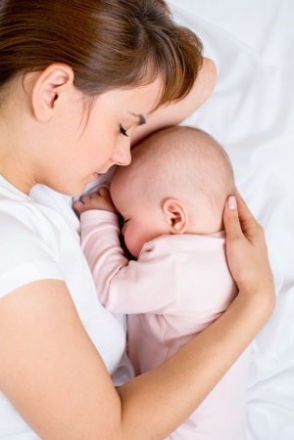 Mark Layton, Coroner at Pembrokeshire Coroner's Court, said that new parents were being given confusing advice on the subject as he recorded an open conclusion in the tragic case of Efan James, a baby who died from SIDS at just seven weeks of age.
The Welsh government produce a leaflet entitled 'Reducing the Risk of Cot Death' that advises parents not to share a bed with their baby if they 'feel very tired' or if they have smoked or used drugs/alcohol. Advice offered to parents in England by the NHS is similar. Mr Layton said that the advice made little sense and added: "It is a fact of life that parents or carers of a young infant would be very tired because of the baby's erratic sleep pattern".
Guidance in such leaflets and other official sources does mention that the cot, complemented with a firm baby mattress, is the safest place for a baby to sleep though acknowledges that breastfeeding requirements may alter this arrangement.
The Court heard that Efan had tragically died during the night as he shared a bed with his mother and a family friend, both of whom had consumed a small amount of alcohol that evening. Coroner Mark Layton said that the death could not be explained on pathological grounds but that it was typical of SIDS, adding: "There is no doubt that he was well cared for and loved by his family. Sadly it is not uncommon for a baby to die with no obvious cause of death."
Responding, the Welsh Government said that it would consider the comments made by Mr Layton but added that it considered its guidance on the matter to be 'very clear' and had been reviewed only last year. Dr Ruth Hussey, the Chief Medical Officer for Wales, added that the Welsh Government would respond to Mr Layton's comments 'appropriately' and 'in due course'.
NICE, the National Institute for Health and Care Excellence, is the issuer of health guidelines in Wales and England and a spokesman from the organisation commented: "Sharing a bed with your baby at night can aid breastfeeding and in some cultures, co-sleeping is seen as perfectly normal." He went on to say, however, that the Department of Health advice is that the safest place for baby to sleep is in their cot on an appropriate cot mattress.
5th May 2015, 4:18