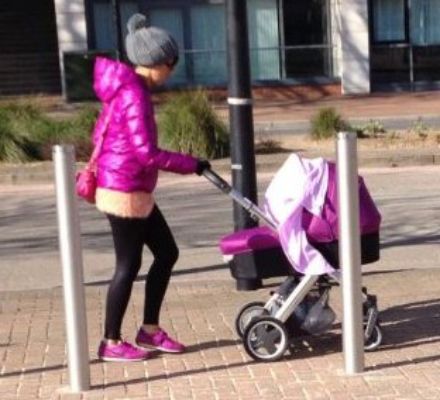 We came upon this photo of a mother who truly colour coordinates with her pram and just had to show it to you.
At the moment, we don't make cerise pram mattresses but we do make black carrycot mattresses which are perfect mattresses for iCandy, Bugaboo & Silver Cross models.
If you prefer your pram mattress or carrycot mattress to be black rather than the usual white, just leave a note with your order or send us an email.
For further advice about baby mattresses please contact one of our team,
T: 01254 777603
E: info@babymattressesonline.co.uk
W: www.babymattressesonline.co.uk
2nd May 2013, 23:27