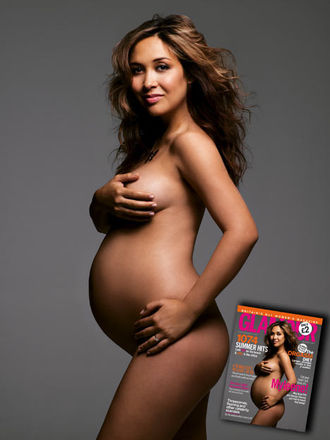 US pop singer Christina Aguilera has celebrated her pregnant figure by posing nude for the upcoming cover of Marie Claire's American edition.
The 26-year-old five-time Grammy award winner who is due to give birth to her first child with husband Jordan Bratman on New Year's Eve, realised she was pregnant while on the road with her Back to Basics tour.
Commenting on the conception, Christina revealed to the magazine that the news came as a shock: "We were planning on starting to try after the tour. And so, I had gone off the Pill to prepare my body, because I didn't know how much time it would take. You've heard it takes some time - except with Power Egg and Super Sperm here."
The January issue will feature the radiant Ms Aguilera flaunting her beautiful baby bump, wearing nothing other than a cropped jacket, hoop earrings and a pair of killer heels - not exactly fashion staples of every expectant mother's maternity wardrobe.
2nd December 2007, 20:14