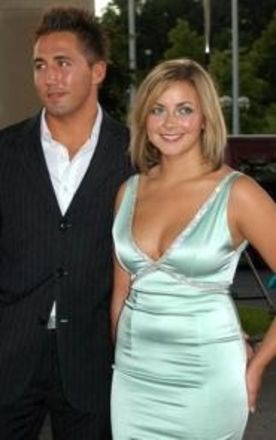 Expectant mothers who find themselves suffering from body aches & pains during their pregnancy will be able to sympathise with Charlotte.
The 23-year-old mother-of-two said that pregnancy really took its toll on her body.
She told Hello! magazine: "I suffer badly with aching hips when I'm pregnant and last time, with Dexter, it was so painful."
That pain, however, has not deterred the Welsh singer from wanting to have more children - perhaps a little brother or sister for 23-month-old Ruby and seven-month-old Dexter.
But, Charlotte's partner Gavin Henson added that they won't start trying until the eldest starts school.
In the meantime, ladies who are considering getting pregnant have been advised that they should start taking folic acid supplements at least three months before conceiving in order to safeguard against the baby being born with spina bifida.
According to the Scottish Spina Bifida Association, just waiting until the baby is conceived before taking supplements could be too late because the spinal cord develops within the first four weeks.
7th September 2009, 18:25