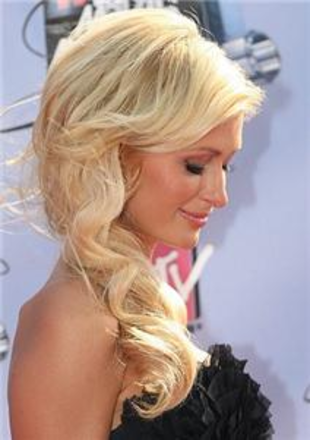 Socialite Paris Hilton has revealed she is planning a family in the near future and is taking steps to get herself fit and healthy for pregnancy.

The broody star, who has recently been snapped holding a friend's infant on the beach and buying baby gifts for expecting pal Nicole Richie, is said to have embarked on a gruelling exercise regime in anticipation of getting pregnant.

"I want kids next year, so I've got to get my body ready," she told Elle magazine.

Paris also reportedly told the magazine that her recent jail sentence for violating her probation coupled with the pregnancy of long-time friend Nicole made her reconsider what she wanted out of life.

Her intent to become a mother is so strong, she told the Sun that she would "like three or four" children and confided she even had some names picked out.

"If I had a child I would name him London. I used to have a cat named London. I like the name Paris Jr, too," she added.
MATTRESS TELESALES & ADVICE
01254 777603 (office hours)
10th September 2007, 19:28