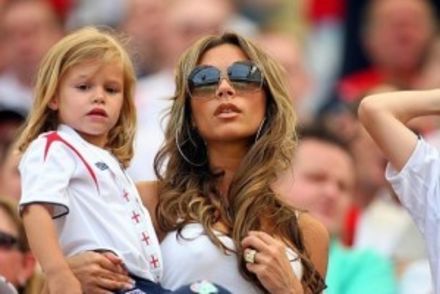 Victoria Beckham announced this week that her son Romeo is suffering from epilepsy. The devastating news came out when Victoria and the family were faced with an army of flash photographers at Heathrow Airport recently.

When the flash bulbs initially started to go off, Romeo shielded his eyes as Victoria forced her way through the crowds with the push chair, but when a particularly intrusive photographer pushed his camera into the waiting car and began to take pictures, Romeo screamed and kicked out.

Victoria shouted at the photographer: "Leave him alone. He's got epilepsy. All that flashing will start an epileptic fit. You can't do that!"

Since the news came out, the owner of the photographs, Splash news, has declared that they will not be authorising photographers to take flash photography of Romeo and that the company hoped others would follow suit.

Epilepsy causes seizures or fits, which are caused by a sudden burst of excess electrical activity in the brain. Famous epilepsy sufferers include comic Rik Mayall, Sir Winston Churchill and Romeo's godfather, Elton John.
7th November 2006, 13:21