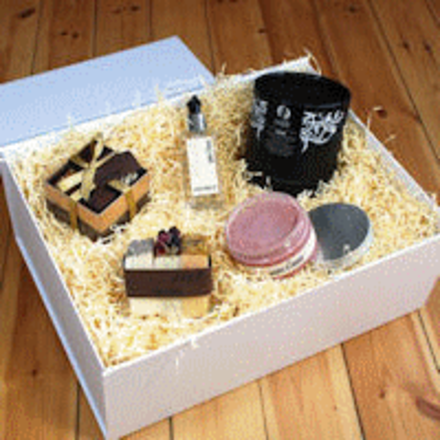 There's no more special time than the birth of a child and panier d'amour – boxes of love for loved ones - are the perfect presents to delight any new mother.
The paniers from
www.panierdamour.co.uk
are full of luxury gifts that just can't be found on the high street. The maman range shows a new or expectant mother or even a friend that they are really cared about. An ideal gift, it holds everything she needs for a relaxing and luxurious time either before or after the birth of their newborn.
Panier d'amour has searched far and wide to be able to offer the best quality, handmade, carefully crafted and delightfully indulgent products, and they are just perfect to mark this special time in a new mum's life.
Available in three sizes, the boxes contain:
Maman première
Beautiful and loving hand poured candle fragranced with loving ingredients such as Dewberry, Cassis, Jasmine, Rose, Vanilla, Patchouli, Amber and a hint of Chocolate.
Organic handmade soap, made using natural oils in Lavender and Rose
A natural and organic relaxing body oil in coconut
A love keepsake to treasure something special, be it a lock of hair or baby's first tooth
Maman grande
Beautiful and loving hand poured candle fragranced with loving ingredients such as Dewberry, Cassis, Jasmine, Rose, Vanilla, Patchouli, Amber and a hint of Chocolate.
Eight mouth-watering handmade Belgian chocolates
Three bars of mixed fragrance handmade organic soap
A natural and organic relaxing body oil in coconut
Pampering, luscious Red Poppy & Ginger bath soufflé packed with shea butter
Maman luxe
Beautiful and loving hand poured candle fragranced with loving ingredients such as Dewberry, Cassis, Jasmine, Rose, Vanilla, Patchouli, Amber and a hint of Chocolate held in glass containers
Fragranced Lavender, Rose, So Wild and Marigold organic handmade soaps
A natural and organic relaxing body oil in coconut
Pampering, luscious black fig & sultana body soufflé
Beautiful, soft, luxurious and snuggly alpaca bed socks
Beautiful keepsake pewter picture frame, perfect for those unforgettable moments
8th June 2012, 12:48