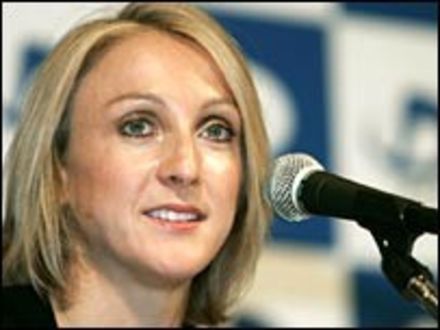 MARATHON champ Paula Radcliffe gave birth to her first child yesterday after a long labour.
The 33-year-old's daughter weighed in at 6lb 7oz at the Princess Grace hospital, Monaco, at 9.43am.
Paula's delighted husband Gary Lough, with her during the birth, said: "She was a long, long time in labour."
But the women's marathon record holder is said to be doing well.
Gary, a former British international 1500 metres runner, said the birth of their first child "hasn't fully hit me yet".
After announcing last July that she was expecting, Paula said she would continue her career at least six years and try for the 2012 Olympic marathon title - at nearly 40.
Paula plans to compete at the World Athletics Championships this August in Japan.
Liz McColgan, Britain's top female distance runner before Paula, won an IAAF bronze medal four months after the birth of her first daughter.
18th January 2007, 12:46