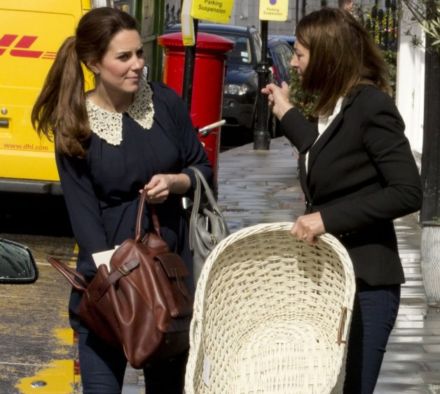 The Duchess of Cambridge was recently out shopping for a wicker crib for her soon to be born baby.
Here at Baby Mattresses Online, we can make you a bespoke mattressto fit any type of crib, even for the one seen in the picture.
Most new cribs come with a very basic foam mattress. Not much attention is usually given to the mattress and many mothers prefer to replace it with a superior and more comfortable one.
We make them from foam, natural fibres or even mini pocket springs. We have a vast array of mattress coverings which include bamboo, organic cotton and waterproof fabrics.
All we need to make your bespoke crib mattress is the width, the length and the shape required. For unusual shapes, many customers email us a detailed diagram or even post a paper template to us.
A new mattress can bring new life to any heirloom crib which may have been tucked away in a loft for 40 years!
For any further advice about an odd size baby mattresses please contact one of our team,
T: 01254 777603
E: info@babymattressesonline.co.uk
3rd May 2013, 18:01