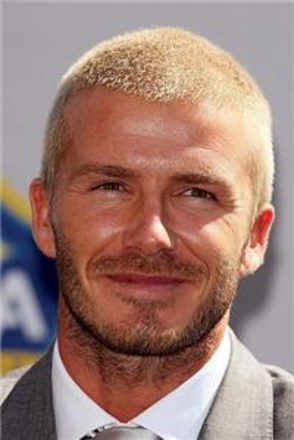 David Beckham has revealed that he and his wife Victoria are desperately hoping to add a little girl to their brood of boys.

The footballer, who is already dad to Brooklyn, Romeo and Cruz, told a Los Angeles radio show that the couple had always been very "family orientated".

"We never spoke about how many kids we wanted, we knew we wanted around the same number," he said, adding that the couple hopes for "four or five kids".

Speaking to the Daily Mirror last month, Victoria said that she and David would consider trying for another baby next year, after her December Spice Girls reunion tour is over.

In a bid to ensure that the new infant is a girl, Beckham joked: "I'll be trying, changing my diet and wearing tight pants. Apparently, that's what you have to do."

Although several old wives tales that claim that a man can increase the chance of concieving a daughter by wearing tight underwear and eating certain foods, there is little scientific evidence to support these claims.
MATTRESS ADVICE & TELESALES
01254 777603 (office hours)
4th September 2007, 20:34