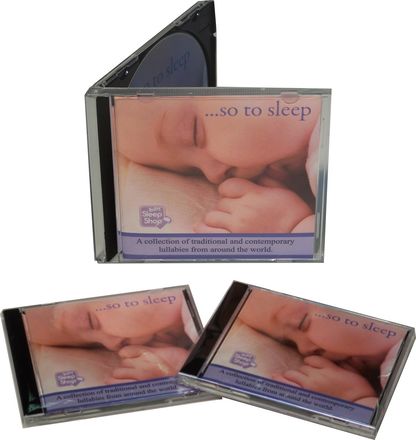 Baby Sleep Shop (http://www.babysleepshop.com), is releasing a baby lullaby compilation, '...So to Sleep', featuring a soothing selection of traditional and modern lullabies from around the world. The specialist sleep store sells a wide range of baby sleeping products and the CD has been produced and pressed solely in the UK by a small independent producer.
The 14 lullabies range from modern arrangements by contemporary German and British composers through to timeless classics from Italy, Norway and France. In particular, the title track '…So to Sleep', is an arrangement composed exclusively for Baby Sleep Shop by UK composer, Benny Hawes.

Partner and Baby Sleep Shop founder, Jo Windsor - a mother of two boys - says of the CD: "Soft music is acknowledged as a successful method for helping babies relax and fall asleep at bedtime. When used as part of a regular bedtime routine, it can also make for an ideal sleep cue, helping small children recognise when it is time to drift off."

Using music as a sleep cue within a baby's bedtime routine is universally acknowledged by top authors and experts as an effective method of helping babies settle and sleep.

'…So to Sleep' is available exclusively from Baby Sleep Shop and costs £11.95. All tracks from the CD can be previewed online prior to purchase at http://www.BabySleepShop.com.
Baby Sleep Shop
Joanna Windsor
Tel: 01425 656060
Fax: 01425 657212
Email: sales@babysleepshop.com
Site: www.babysleepshop.com
TELESALES & MATTRESS ADVICE
01254 777603 (office hours)

or request a call back
24th July 2008, 18:14