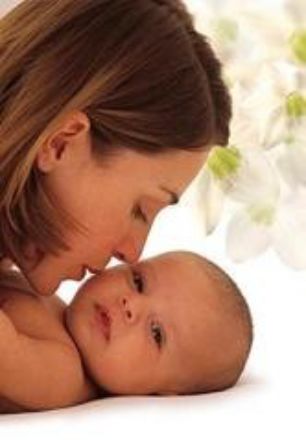 When it comes to sleep, the sooner you introduce good habits the better. One month into motherhood, your life is probably regaining structure and you may feel ready to start implementing simple routines. At this young age, for your baby night-time is the same as day-time. So it's down to you to differentiate between the two. And the best way to start is with a good bedtime routine.
AND SO TO BED With the first month of motherhood behind you, you're probably feeling ready to put some order back into your life. This is just the time to think about introducing simple routines into your baby's day. A good place to start is the bedtime routine. It is a special time for bonding, and teaches your baby how to anticipate the onset of night-time. Remember, at this age he still does not properly differentiate between day and night when it comes to eating and sleeping. This is something he needs to learn, and the best way of helping him is to give your baby reliable cues which signal that it's time for bed.

ROCK'A'BYE BABY The bedtime routine should consist of a structured winding-down period beginning with bath-time. Try to keep baby's bath at the same time, early in the evening, each day. Once your little one is all cleaned up and in his pyjamas, let him have his evening feed. Many newborns seem most awake during this part of the day, so the "bed-time" nursing session may actually end up as a stretch of several hours filled with numerous interrupted feeds, some "playing", and quite a bit of grizzling. Don't worry, this is normal, and your baby will soon grow out of it. Try to resist the temptation to stimulate and interract with your baby too much during this bedtime period. He needs to associate going to sleep with quiet time and a calm, relaxing atmosphere. Sing to him, play soothing music or simply rock or pat him gently in the darkened bedroom. Then put him in his cot on his comfortable cot mattress before he is fully asleep so that he gets the opportunity to learn how to go to sleep on his own.

23rd January 2013, 18:39