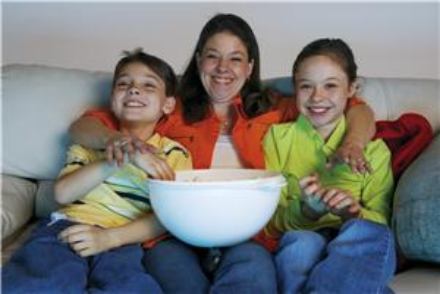 Children who watch TV risk autism, short-sightedness and obesity according to a new report.

Psychiatrist Dr Aric Sigman, whose study is published in journal Biologist, claims that too much TV can even cause the onset of early puberty in girls.
Dr Sigman has called for television to be banned for children under three years old, and for it to be restricted for older kids.

"We may ultimately be responsible for the greatest health scandal of our time," he said in his report.

"Given the evidence, it would be prudent to cordon off the early years of child development as a time when screen media is excluded and then introduced judiciously as the child matures.

"To allow children to continue to watch this much screen media is an abdication of parental responsibility. Truly hands-off parenting."

In all, 15 ill-effects of television viewing by youngsters were found.

It is estimated that Britain's average six-year-old will already have spent a year watching television.

Meanwhile, more than half of British three-year-olds have a TV in their bedrooms.
Click here if you're looking for Cot mattresses
20th February 2007, 19:31