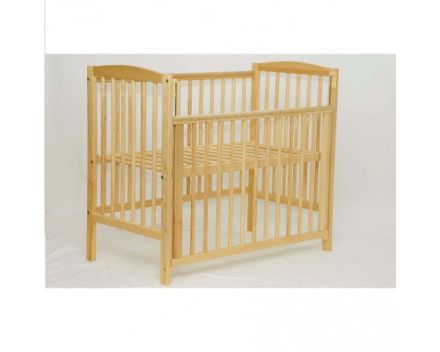 The Consumer Products Safety Commission have officially voted to ban the manufacture, sale and resale of drop-side cribs, after millions of recalls in the past few years for drop-size cribs that pose entrapment and strangulation hazards.

The new standards also include requirements for rigorous testing for slat strength, durability and mattress support strength, as well as additional requirements for warnings and labeling to be improved. As of June 2011, all cots sold in the U.S. market must be compliant with the new regulations.

Additionally, childcare facilities and public accommodations such as hotels will need to replace their existing cots, but will be given an additional 12 months to do so. It is estimated that this ruling will result in an estimated demand for 935,000 cots. At a cost of an average of $500 a cot, that's a total of $467 million being spent on cot replacement in these facilities.

CPSC Commissioner Anne Northup recognized the toll the new standards will take on some manufacturers.

"First of all, manufacturers are going to have to bring a new product to the market," she said. "Yes, they have had some warning, but they can't just bring one of the designs that they've already been making, because we have required that the slat strength be stronger, hardware - there are a number of other tests, there are materials that they have to contract for, that they have to build into their manufacturing process, that is not something that they can turn around very quickly."

17th December 2010, 12:56