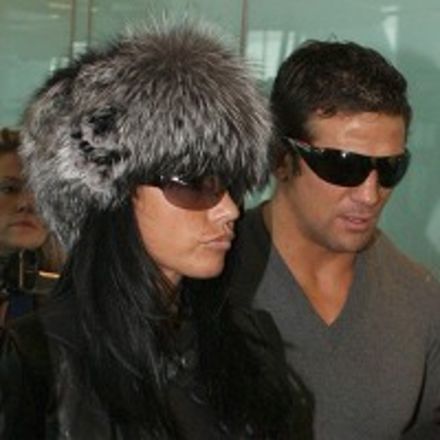 A baby could be in the offing for Katie and her husband Alex Reid, after the Celebrity Big Brother winner mysteriously indicated the couple may be trying for a child.
During a television interview, the mixed martial arts fighter was grilled about the couple's ambitions for a baby.
Reid was asked on This Morning whether he had 'Reidinated' the former glamour model, and his response: "Maybe, maybe not". This combined with him 'zipping' up his lips has fuelled speculation that a baby might be an imminent possibility.
Katie Price has also recently appeared on the television show and stated her desire to live her life behind closed doors. During the interview, she suffered an unfortunate gaffe, talking about her and "Pete", former husband Peter Andre, then quickly rectifying her error by saying "Alex".
This incident was played back to Reid during his interview but he disregarded the mistake.
He said: "It doesn't bother me at all. You were just speaking about Pete and it's a slip of the tongue. Everybody's done that."
Many other celebrities have purchased their baby's mattresses from us............
Copyright Press Association 2010
13th April 2010, 20:40