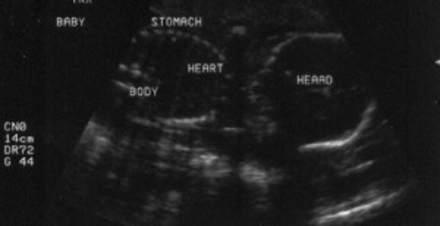 Researchers at Duke University's Pratt School of Engineering have declared that the idea of putting on 3D spectacles and viewing an IMAX-type movie of your unborn baby could soon become a reality.

Already famous for the development of real-time, three-dimensional ultrasound imaging, the research team now claims that when wearing specialised glasses, the new levels of depth on the images make the pictures of the foetus "jump out" of the screen at the viewer.

As well as providing the parents-to-be with a better quality visual idea of what their baby looks like, the new technology could be used to detect birth defects earlier, leading to quicker diagnosis and better treatment.

To our knowledge, this is the first time it's been made possible to display real-time stereo image pairs on a clinical scanner," said Stephen Smith, a professor of biomedical engineering at Duke. "We believe all 3-D scanners could be modified in this way with only minor software changes."

And the 3D viewing is set to get even easier with new monitors capable of fusing stereo 3-D images without the use of specialised goggles already in development.

You may have come accross this page by searching for the term cot mattress or cot bed mattress. Please click here to see our new range of Micro-Climate "Softer than Ever" Mattresses
25th April 2007, 15:14