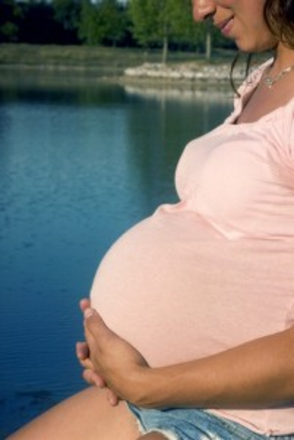 Obese pregnant women have been warned that their excess weight could lead them to be forced into having a Caesarean after one in every five heavy women were left with no choice but to go through with the procedure.

Researchers from the University of Liverpool's Physiology department believe that the wall of the uterus is unable to contract properly in overweight women, helping to explain why obese pregnant mums were 3.5 times more likely to need a Caesarean on medical grounds.

Obese women who gave birth vaginally were also found to encounter other problems during child birth. For example, 6% experienced excessive bleeding following delivery compared with the 3% of normal weighted women.

Professor Sue Wray commented: "Our research shows overweight women are at considerably higher risk of having to undergo an emergency Caesarean section birth and find labour a more difficult experience than normal weight women.

"We suspect one reason preventing sufficient levels of calcium entering the uterus muscles are the high levels of cholesterol in an obese woman's bloodstream. This could disrupt cell membranes and signalling pathways, including calcium entry. We will be investigating this further in future studies," she added.
30th April 2007, 19:20